Please contact the venues for ticket information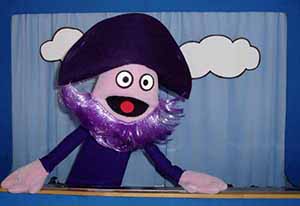 Wednesday, January 4, 2017 at 2 pm



Barbara Frum Library, Toronto
***


Sunday, January 8, 2017 at 2 pm



Scarborough Civic Centre Library, Scarborough
***


Sunday, January 15, 2017 at 2 pm



Fort York Library, Toronto
***


Friday, January 20, 2017 at 2pm



Jane/Sheppard Library, Toronto
***


Wednesday, January 25, 2017 at 1 pm



Highland Creek Library, Toronto
***


Thursday, January 26, 2017 at 2 pm



McGregor Park Library, Toronto
***


Saturday, January 28, 2016 at 10:30 am



Bloor/Gladstone Library, Toronto
***


Saturday, January 28, 2016 at 2 pm



Brentwood Library, Toronto



January - May, 2017
343 Evans Avenue Toronto, ON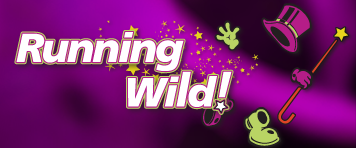 You asked for it! Its 1950 all over again as we Shake Rattle & Roll with oldies but goodies and we all will Rock around the Clock with our Blue Suede shoes.
link
The Puppetry eXploratory Laboratory is a program that offers the opportunity for artists to explore their creative passion within the puppet art form. PXL is intended for: visual artists, theatre artists, puppeteers, performance artists, musicians, designers, writers, film makers, directors, composers, choreographers, technicians and people interested in learning about and integrating puppetry into their artistic practice. For more info, follow the
link
.
DEADLINE: January 27, 2017
Submission Deadline: February 1, 2017


October 12- 22, 2017
Stratford, ON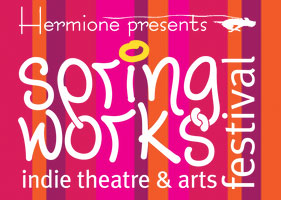 SpringWorks: indie theatre & arts festival (SWF):
For 2017 Celebrations, SpringWorks will "Spring into FALL" Launching with Culture Days~ Friday, September 29, programming will run October 12-22, in beautiful Stratford, Ontario.
Calling all Puppeteers! Call for Submissions
SpringWorks will showcase full length Puppetry work voiced to an adult audience, as well as family and children's programming- please clearly indicate your intended demographic.
Submission Deadline: January 30th, 2017
link




March, 2017


Calgary, AB


Committee Volunteers!

We are recruiting volunteer committee members to help with the planning of Calgary Puppetry Day 2017 in March! We are looking for help with poster/postcard design, video and video editing, community outreach, poster/postcard distribution, social media, funding/fundraising, volunteer coordination, and overall event organization. The committee will meet monthly and will also volunteer at the event.

Please email

Sandra

for more information.

link




July 17 - 22, 2017
Concordia University, St Paul, Minnesota link





August 12 & 13


Almonte, Ontario
link

home . about . events . members . news . board . newsletter . links . news
contact us

. copyright ©